HyperXT HLT
made in italy
On demand in the new Gloss Black finishing
The range of HyperXT HLT diameters and applications is further enhanced with the introduction of the 21" size, designed for those who love speed and the adrenalin rush but, to reconcile the need for space, comfort and performance, choose an SUV over a sports car.
HLT technology ensures optimization of the structural strength-to-lightness ratio, achieving reduced wheel weight even on vehicles with very heavy axel loads, like the Porsche Macan, Mercedes GLE and GLC (even in the Coupe versions), BMW X6 and many others.
The design of the new HyperXT HLT alloy wheel reflects the family feeling of the HyperGT HLT, fortifying the spokes and making it even more powerful and muscular. The diamond-cut external rim also defines its perimeter, giving it an even edgier aggressiveness.
Even those who choose an SUV can stand out from the crowd, mounting bespoke wheels on their ride to show off its sporty side.
Product Details
Model Monoblock
Design 10 spokes GT Series design
Production process Low pressure casting process + Heat Treatment + HLT
Material Al Si 7 MG
Characteristics



Certifications




Oe cap ready for Mercedes, BMW, Range Rover, Porsche Macan
Adaptor ring for Audi Q5 and Q7 (up to 2015), VW, Porsche need an OZ adaptor ring to use original center cap (accessory to be purchased separately)
Offset range 18 - 54
Width range 9 - 11
Holes 5
Profiles Flat, Concave, Deep Concave
Finishing chosen
Diameter chosen
Price
Download
How find product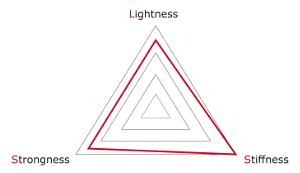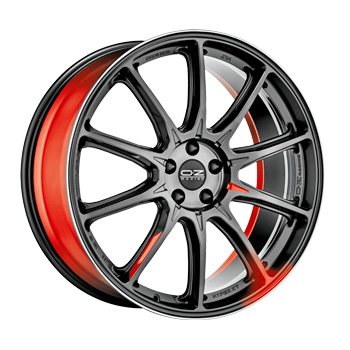 Performance= ƒ(Lightness + Stiffness + Strongness)
•Lightness: improve handling
•Stiffness: fast reaction
•Strongness: to ensure resistance
Technical Features
•HLT technology
•Max Load index increased up to 950 kg per wheel
•Side cut spokes derived from racing wheels for weight reduction and maximum torsional rigidity effect
•Reinforced racing outer lip with special spoke/barrel junction to improve aerodynamic performance and increase stiffness
•Rose markings derived from GT3 and LMP1
•Inner rim (back side) derived from LMP1 gives maximum stiffness, prevents camber loss, in order to maximize corner speed