Stop spreading, Start sharing your #OZGarageLife

All the Global OZ Tribe gather from home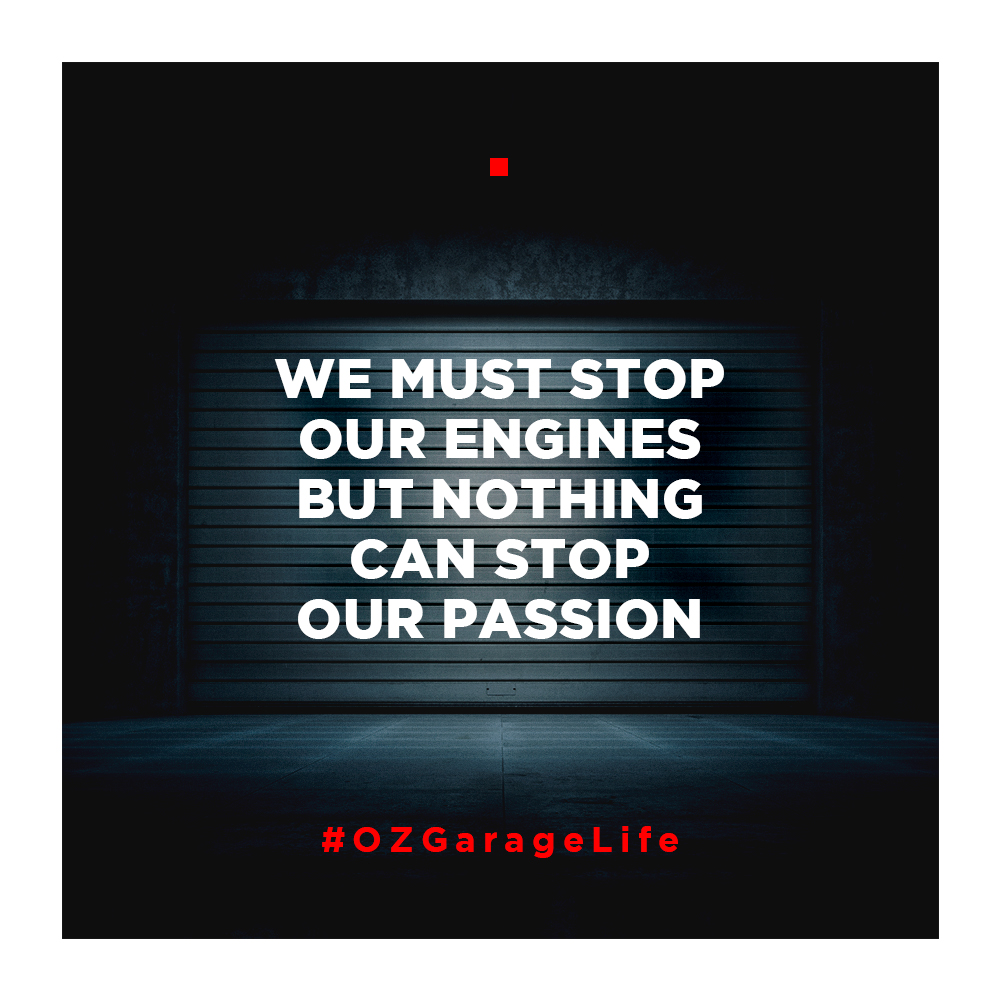 The health emergency caused by the coronavirus is now global; the regulations enacted by European and non-European governments, but even more the common sense of responsibility, requires us to stay at home in order to preserve our own health and that of the community.
This situation forces us to stay physically still but does not prevent us from living our passions in remote, digitally.
In order to continue sharing this passion with its fans, OZ has launched the #OZGarageLife campaign with which fans of the Italian brand are called to the rally asking to share with photos, videos and testimonials their way of living the car in this difficult moment, without moving from home and directly from their own garage.
For some years now, OZ has been using its own digital spaces to give word to the members of its #OZTribe, a container for the stories of fans coming from all over the world. This has created an ever-expanding universe of images, videos, stories and people with engines in their DNA.
The #OZGarageLife project was born to stay close to each other even from home, spending a few relaxed minutes together in a delicate moment for everyone.
Play the Campaign Video: https://youtu.be/oOTLlmDj-IU
#Stayathome
Stop spreading, Start sharing your #OZGarageLife
Follow OZ profiles on Instagram and Facebook
Facebook: OZ Racing (@OZracing)
Instagram: OZ Racing Wheels (@ozracingwheels)