Zeus
made in italy
Zeus: the exceptional design qualities and cutting-edge production process magnify the sportiness, performance and exclusivity of this wheel.
Zeus production begins with a forged billet to which the exclusive OZ HLT technology is applied – combined, these two technologies imbue Zeus with the qualities of light weight and high mechanical resistance and strength that result in top performance. Use of the same 5-axis mills employed in creating racing wheels represents the avantgarde of wheel technology, with Undercut and Sidecut details ensuring unprecedented lightness.
Precisely because it is a member of the exclusive Atelier Forged family, Zeus offer enthusiasts a high degree of customization.
Zeus are crafted with today's number one aesthetic requirement in mind: concavity. Even the STANDARD profile offers a slight concavity that is even more pronounced in the CONCAVE and DEEP CONCAVE profiles. Aficionados can choose one of the available three profiles, depending on which is more technically compatible with their car.
The Zeus applications are all designed to create a more aggressive look, with optimized OFFSET to improve on the original trim.
Product Details
Model Monoblock
Design 5 double spokes
Production process Forged + HLT
Material EN-AW 6082
Characteristics




Certifications



Offset range customized
Width range 8 - 12
Holes 5
Profiles Flat, Concave, Deep Concave
Finishing chosen
Diameter chosen
Price
Download
How find product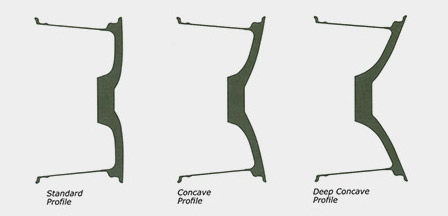 Profiles
Depending on chosen wheel/application combination, there are 3 different concavity profiles of the wheel: Standard, Concave and Deep Concave.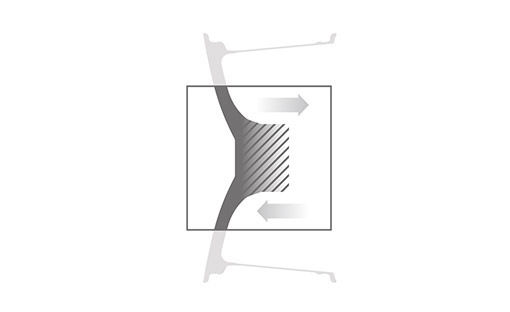 Offset
OE Plus
Optimized fit suggested by OZ.
More aggressive sporty look than OE, ensuring internal and external clearence of car component.
Custom
Choose your own offset, on request.
Custom fitments do not guarantee internal and external clearance of the vehicle and/or the compliance with laws or regulations of local authorities. Custom fitments are produced to customer specification on request, therefore OZ recommends consulting fitments with a professional shop before placing your order.